KAY Jewelers x Monique Lhuillier Bliss Campaign
Description
This campaign bolstered the collaborative venture between KAY Jewelers and Monique Lhuillier, spotlighting high-fashion rings for engagements, weddings, and anniversaries. The main landing page seamlessly introduced Monique to KAY's customers, establishing the collection's popularity, allowing for an informative as well as beautiful journey.
I contributed to the team's design endeavor and independently developed both the landing page and emails.
Check out the page at https://www.kay.com/monique-lhuillier.
Client:
KAY Jewelers, Signet Jewelers
Year:
2022/2023
Role:
Developer, Designer
Website: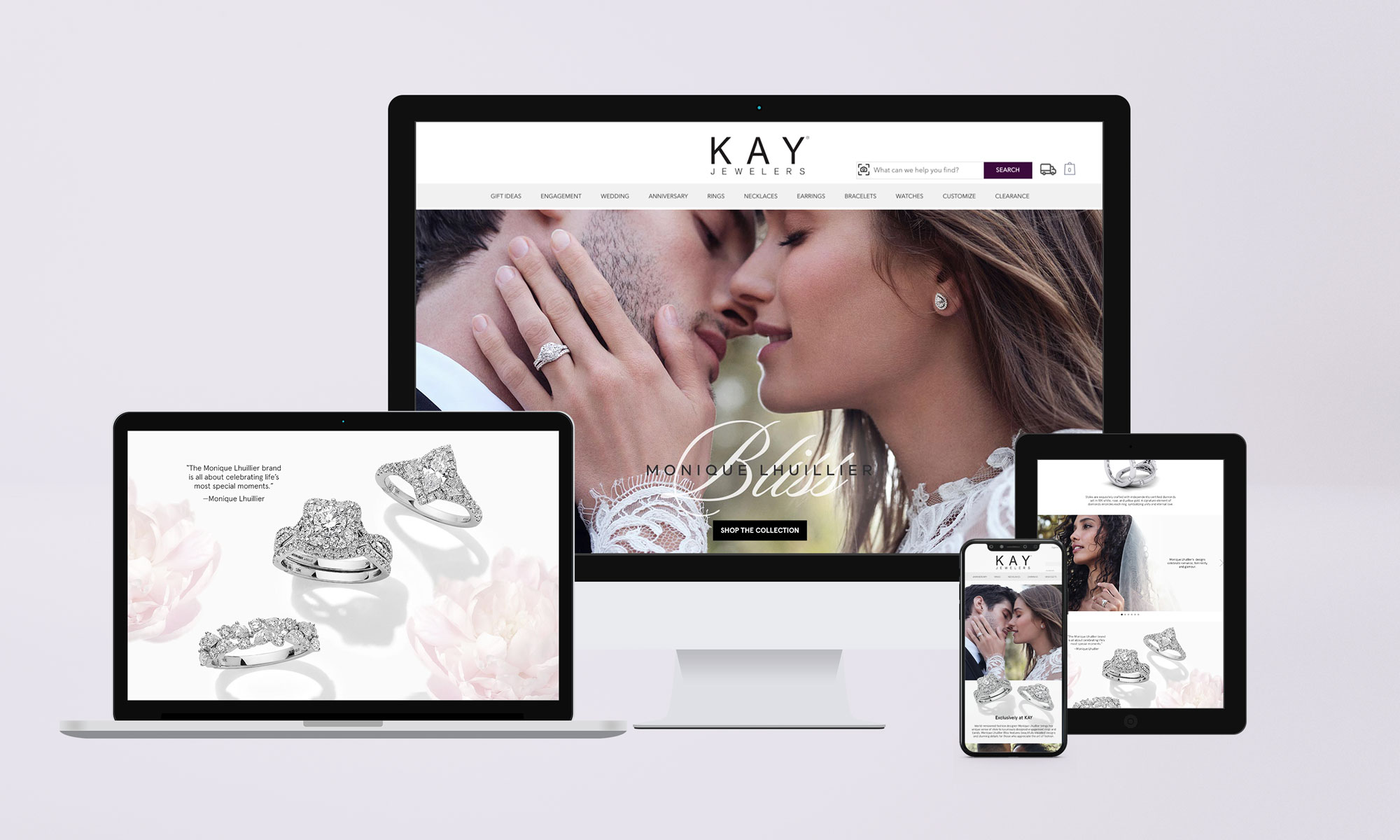 Monique Lhuillier Bliss Emails: